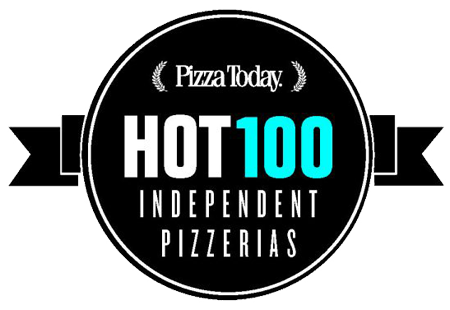 LOCAL PIZZERIA NAMED TO PIZZA TODAY MAGAZINE'S HOT 100 LIST
Ithaca's own Ciao! Wood-fired Pizza & Pasta is one of America's top-grossing pizzerias, for the fourth year in a row!

A locally owned, independent pizza shop is among the nation's best-performing pizzerias, according to Pizza Today magazine, the leading publication of the $37 billion pizza industry. The magazine, which annually ranks the largest independent operations in the U.S. based on sales, this month named Ciao! Wood-fired Pizza & Pasta to its prestigious Hot 100 list.

Based in Ithaca, Ciao! has 1 store and reports annual sales in excess of $3 million. Ciao! Wood-fired Pizza & Pasta is ranked No. 74 on the magazine's Hot 100 list, moving up from last year at spot No. 76.

"Making our list is quite an accomplishment, said Pizza Today Editor-in-Chief Jeremy White. Each year our readers await the release of the Hot 100 list anxiously. Making it here isn't easy - it's a testament to many factors such as great food and service, solid marketing and old-fashioned hard work. The pizzerias on our Hot 100 list have managed to really set themselves apart from the competition.

Founded in 2010, Ciao! is operated by Mark Campagnolo. For more information, visit www.ciaoithaca.com. To view Pizza Today's entire Hot 100 Independent Pizzerias list, visit https://www.pizzatoday.com/pizzeria-rankings/2017-pizza-today-hot-100-independent-pizzerias/.